Getting to know us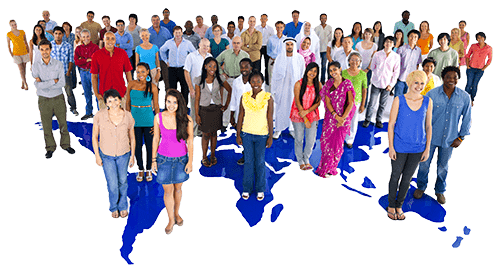 BOHEMIAN DRAGOMANS (https://en.wikipedia.org/wiki/Dragoman) was originally founded as a translation agency by Martin Korsawe in 2008. Throughout our history, our collaborative partners and clients have enabled us to develop from a small enterprise into a company now working with 5,000 language professionals world-wide covering all ages, nationalities, ethnicities and religions. All have been instrumental in our continuous development, which has enabled us to grow from a traditional translation agency into a global network of translation partners, native-speaking specialist translators, interpreters and proofreaders. Thanks to our many years of practical experience, exchange of technical knowledge and strict quality control, we have made it our mission to support and advise our business partners around the world in the global marketplace.
We see ourselves as language pros for projects of all kinds, which we are able to confidently handle through the efficiency of our network.
Why Bohemian Dragomans? We cover a wide spectrum; from the traditional standard translation to technical, legal and medical translations, to bespoke collaboration tailor-made to meet your specific needs. See the "Services" section for a precise overview of what we offer.
As you would expect, we use the latest software applications. We employ tried-and-tested quality assurance measures and are fully conversant with computer-aided translation (CAT) technology which guarantees you and your clients' strict content compliance, consistent terminology, leading to savings in terms of time and cost. Our projects are always completed in accordance with DIN EN 15038, the European standard for the translation industry. As a result, you receive translation services which meet the highest demands of excellence and quality.
Discretion, punctuality as well as quick and clear communication complement our meticulous way of working.
We'll cross the language barrier with you!
What can we do for you? In the modern age of globalisation, language barriers should no longer pose an obstacle of any kind to international cooperation and communication. Whether presenting, communicating and working at international level, we will support you in overcoming all language barriers and enable you to fully focus on your core business. No matter what your industry or language is, for each project you will have a qualified project manager, who will react quickly and competently to any questions or requirements you might have. Our customer service advisors are available around the clock daily to deal with any inquiries you may have. During the working week we guarantee responses within 30 minutes thanks to our optimised processes, allowing you to quickly continue what you are doing. When we receive your order confirmation, we select the ideal translators and proofreaders matching your requirements to ensure that the right people are on the job for each project. You will receive high-quality translations at fair prices, to ensure you meet your objective.
Quick. Competent. Reliable.
Bohemian Dragomans is your back office for translation services. Sit back, relax and leave the tedious coordination of multiple service providers to us. Just tell us what you want and need, and place yourself in our very capable hands. In addition to organising the usual translation services in all world languages and specialist fields, we're all ears if you have any back office requests that might be out of the ordinary.
Quick, uncomplicated and professional are three words that characterise Bohemian Dragomans as a back office service provider and preferred translation partner for 9 out of 10 of the world's largest translation agencies.
We look forward to convincing you that our bespoke solutions will meet your needs!
Our promise to you: We believe that all clients are equal – but not the same. No matter how different your challenges are, we will do our utmost to make what is good even better. Your complete satisfaction is our goal. For this reason, we have set ourselves the task of making individual customer differences absolute priority. Short processing times, outstanding quality and personal support – this is our promise to you.
Every challenge is an opportunity to shine.