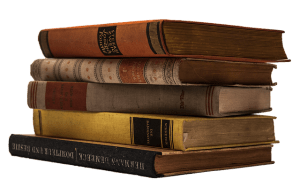 First of all, we have the translator, the language mediator, who translates the written text. Then there are the proofreaders and editors, whose task is to process the translation but with a different focus.
The three professions and what they do are detailed below.
Translator – translations
The translator's profession has existed for several millennia. We have always been aware of some translations, while others have only been discovered during excavations or found by other various means. What we know about the history of translation is really quite fragmented. Some of the best preserved ancient translations are religious such as the Septuagint (Ancient Greek), which is the oldest complete translation of the Hebrew Bible. Then, just like now, translators needed to have an outstanding knowledge of their own language as well as the respective foreign language. In addition, translators had to also have knowledge and understanding of the culture and history of the respective countries. A translator must have a strong feel for the relevant language and be familiar with communication patterns and technicalities in the specific country. There is no formal accreditation or recognition for the title of translator in Germany and Austria and you can call yourself a translator without having to take or pass any corresponding examinations. This is different for designations such as "State-Certified Translator", "Publicly Appointed and Sworn Translator" and "General Sworn Translator". These designations must only be used having taken and passed the corresponding examations or having acquired the relevant licences. The translator's education is specified under national law but has been undergoing changes in the light of the Bologna Process. Universities and technical colleges offer courses to gain the degrees of Diplom-Übersetzer and Diplom-Fachübersetzer, roughly equivalent in English to "Qualified Translator" or "Qualified Specialist Translator". In Austria, you can now study to become a translator at the universities of Vienna, Graz or Innsbruck. After completing training, translators can work for large companies, organisations, administrative facilities, translation agencies or as freelancers. Many quickly specialise as either a technical or literary translator, with technical translators in turn specialising in specific areas such as finance, politics, technology, business, science or document translation.
Editor – editing
The term "editor" derives from late Latin "edere" which has a literal meaning of "to give out" which leads to its figurative usage of "publisher", which is actually quite apt for what our editors do. The editor has quite a diverse role within a publishing company, advertising agency or translation agency. Editors review incoming manuscripts, and revise them in close cooperation with the author. Editors check grammar, spelling, punctuation, content and style. They verify numbers, names and historical details to ensure a consistent style and ensure sequential and logical consistency throughout the text. In addition to these manuscript-related tasks, they also stay in contact with publishing companies for literary journals, agencies and book publishers, while keeping an eye on the literary market as a whole. Usually, editors will have completed university degrees in linguistics or the humanities. Scientific publishers generally employ trained scientists in their respective specialisations in this capacity. Many editors specialise in a specific type of text, such as advertising texts, scientific texts or academic disserations and theses. Editors require a good comprehensive general education and excellent foreign language skills. There are many options for editors in terms of continuous personal development. They need to stay up-to-date continually with their linguistic knowledge and the scientific area in which they work. However, editors also work in related areas, such as graphic design and marketing.
Proofreader – DTP Review / Proofreading
A proofreader tends to have studied linguistics, the specialisation required for the respective text (e.g. engineering or medicine), or training in the areas of print, print finishing or media production. The proofreader ensures compliance with current official spelling rules, proper punctuation, grammar and typography. Proofreaders use correction signs to mark errors or changes (DIN 16 511), as listed and explained in various resources, e.g. the Oxford English Dictionary or in Duden (German). Working closely with the client, the changes may also be made directly within the file itself. In contrast to the editor, the proofreader will not make changes to the style or content of the text. Proofreaders work in newspaper, book or journal publishing houses as well as in printers or for online media. In the case of a printer, the proofreader works in the typesetting department. Larger companies usually have a dedicated department for proofreading, which come under the banner of prepress procedures. In a publishing house's organisational structure, the proofreader tends to be associated with typesetting rather than the editorial section.
Glossary
There are no glossary items.